Two months of procrastination and fear-of-missing-out (FOMO) location greediness later, the road trip was nowhere planned even though I was already in Spain – jet-lagged, insomniac and utterly disgusted with how irresponsible we are. Also, the car was at the mechanic as it had failed the inspection, which should have been way beforehand. We just keep clocking points for irresponsibility, don't we?
And then, it all fell into place.
We worked out a solid route, even though we were still debating stops. The car was ready for collection. There was no queue at the inspection centre – and second-attempters had a special ticket that let Manu jump the queue. My bags were already packed – they were never unpacked to begin with. By 10AM the next day, we were off!
Divine intervention, perhaps.
Trip details
Duration: 8D7N
Route type: Circular route. Avoided tolls.
Time spent driving: 26 hours
Distance driven: 2,157km
Locations
Pamplona, Spain
Mérida, Spain
Évora, Portugal
Lisbon, Portugal
Aveiro, Portugal
Porto, Portugal
Back to Pamplona, Spain
Mérida
Read more here: 24 hours in Mérida.
Évora
Read more here: Évora, super fast.
Lisbon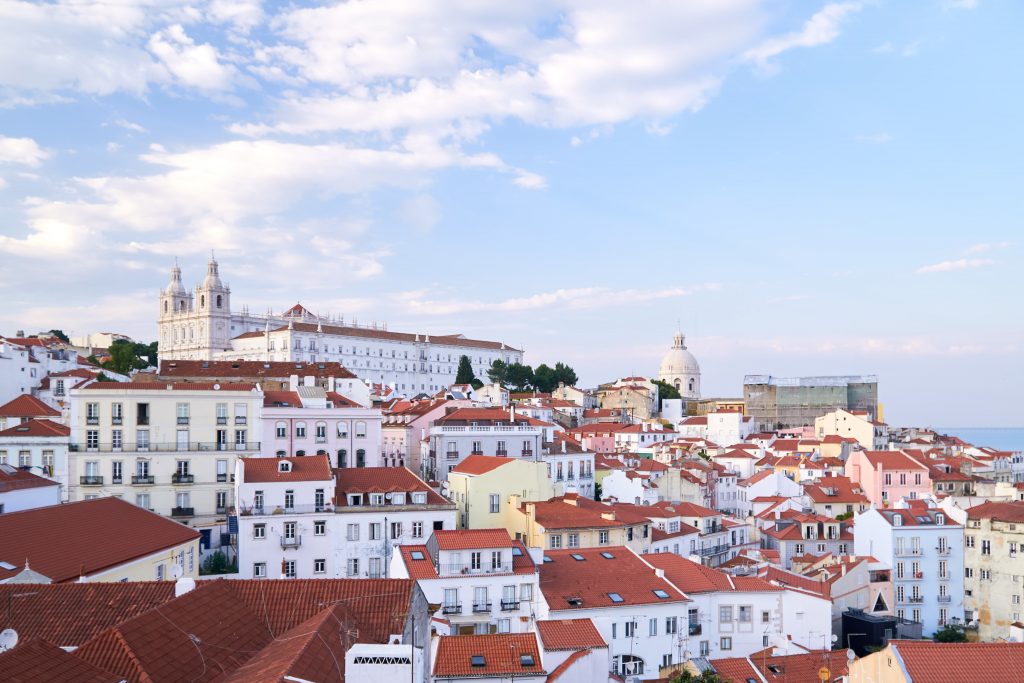 Aveiro
Porto
Travel notes
The Iberian summer can be a searing 25-40℃ with about 14 hours of light in July, which makes water, hats, sunnies and lots of sunblock a must.
Tap water is drinkable in Portugal and Spain
Petrol is more expensive in Portugal (EUR 1.6/l) than in Spain (EUR 1.32/l) – pump up! We spent EUR 202.29 in total. Yes, Manu and I maintain very exact accounts. It's a geeky need.
Decent air-conditioning would be nice, especially when you're trying to clear highways at 110km/h.
Speed cameras are not a myth.
Portugal has surprising many tolls! We spent EUR 53.10 in total. Payment via cash, debit/credit card at self-service booths.
Parking's easy but you may want to look for overnight secure parking in cities like Lisbon, or Porto (12EUR for 24 hours). Check with your accommodations beforehand if there's public/private parking available. If not, be prepared to park and drag your luggage.
Pack light, even though it's a road trip because you most definitely can't or won't bring your entire car boot into the hotel with you.
Credits
Written and post-processed by Celeste Choo
Photographed by Celeste Choo and Manu HQ
Please refer to each photo's metadata for details on Rights of Use