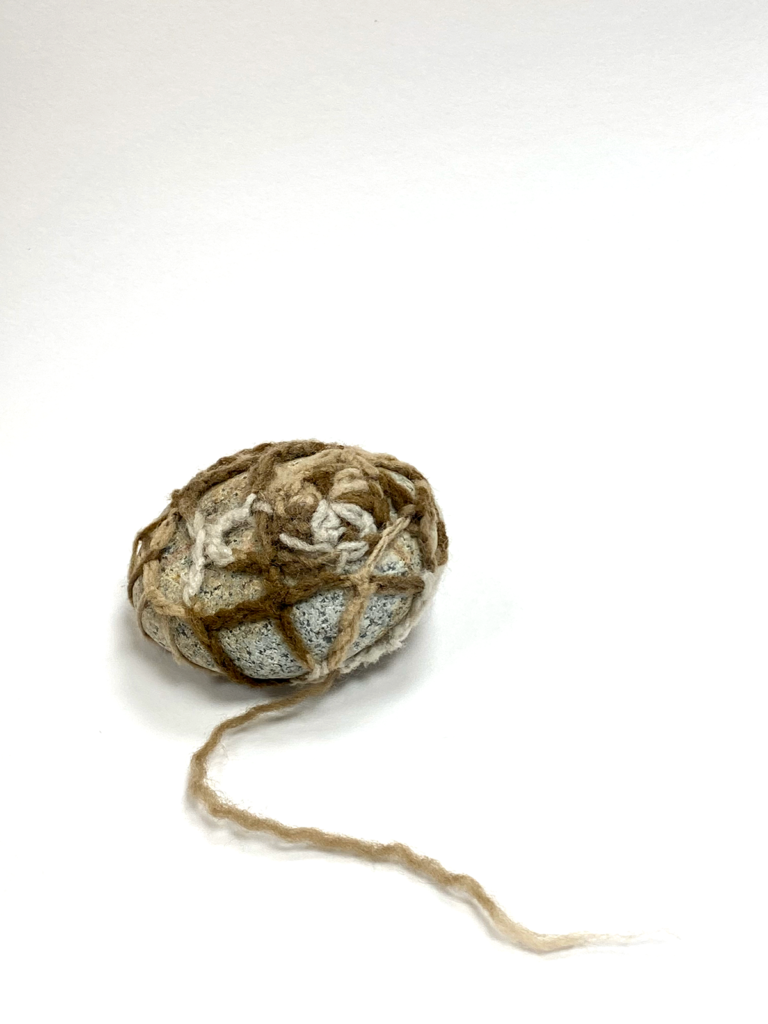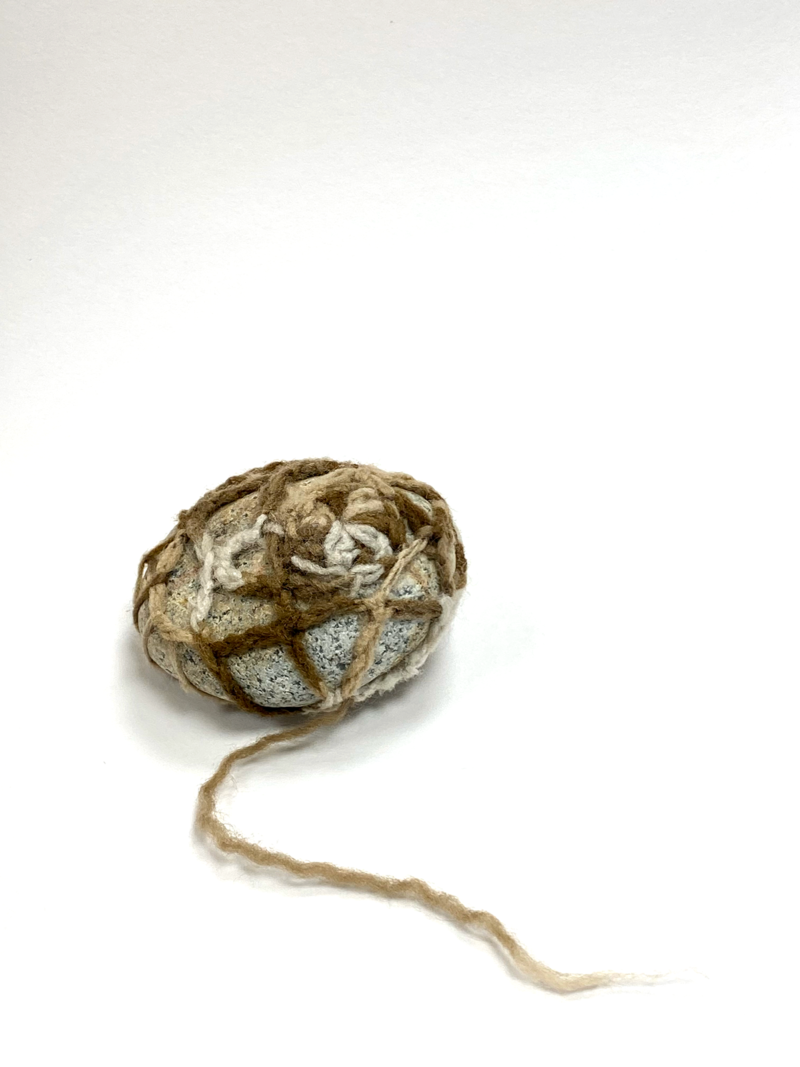 Leftover yarn, split into strands, extended and woven around an egg-like rock with a rust-coloured scar. Loosely unfinished.
These foundlings are
joined but separate,
here and now.
This work was exhibited as part of the creative arts-based grief and bereavement initiative, Always Remembering Them (ART) 2023. The exhibition was installed at Assisi Hospice, Singapore from March to April 2023 and shown in tandem with the Interfaith Memorial Service.